Harry Potter Prequel "Sirius Black and the Secret Keeper"

Episode 1 - Part 1

The World Wide Web Premiere

Saturday - July 14th, 2012 at 6pm (USA Pacific Time)

World Premiere @ Ascendio 2012

Saturday - July 14th, 2012 at 5pm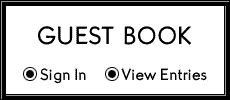 THE WORLD PREMIERE OF EPISODE 1 - PART 1

BUY A SIGNED POSTER AND

SUPPORT THE SERIES!

Hello Everyone! Thank you so much for your support.  We didn't quite

make our Kickstarter goal, so the best way we can keep the project

moving forward is by having everyone who pledged on kickstarter

pledge the same amount to our paypal so we can keep this series

going! Once you pledge to our paypal we will also give everyone

the same prizes as we were offering on the Kickstarter. You can

see the prizes listed on the Kickstarter link below. Thank you!